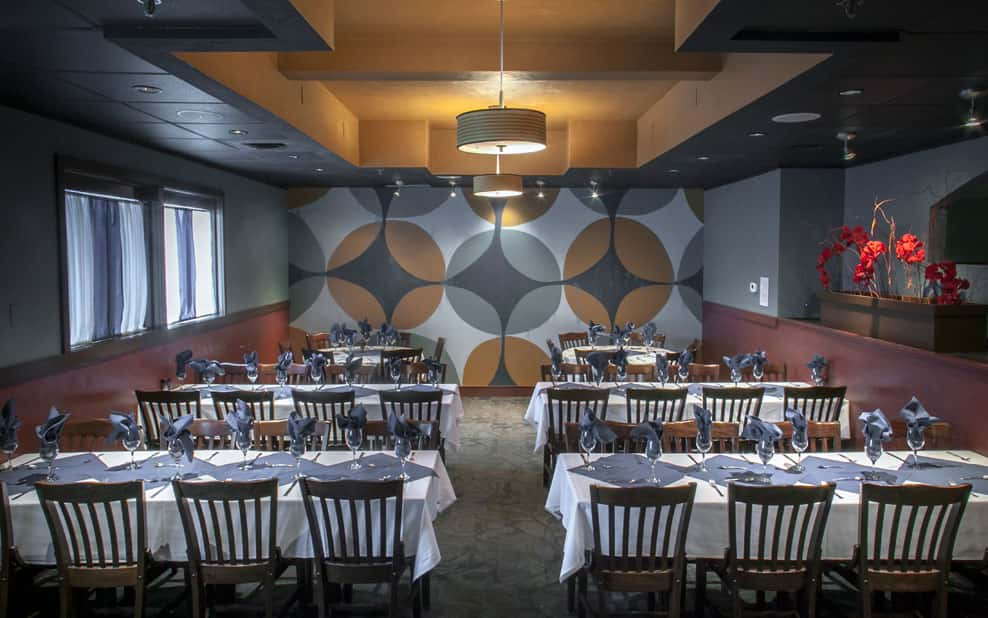 Function Inquiry
Function Inquiry
Please fill out the form and someone will contact you.
DEPOSIT & PAYMENT POLICY
A deposit of $100 is due at the time of booking. The deposit is non-refundable and will go towards the final cost of the function. The deposit cannot be transferred to another date. It is in agreement that payment is required in full at the conclusion of the event. Payment can be made with cash or credit only. No personal checks, gift cards or coupons are accepted.
ROOM RENTAL
In order to reserve our banquet (private) room, we require a guaranteed minimum of 20 persons. Function room assignments are based on anticipated number of guests noted in the minimum and maximum guest counts in the above section. Peppercorn's reserves the right to assign or take away another room should your final attendance dictate a change. All functions are based on a four hour time period. Any functions booked during the day must be completed before 4:00pm. Function times can vary according to availability. Floor plan and table set-up will be available 5 days prior to your function based on your final attendance.
DECORATIONS
Peppercorn's strictly prohibits adhering of items to walls, window and door moldings, or ceilings. Confetti and candles are prohibited. Usage of confetti or adhering anything to the above listed items will result in the loss of your $100 deposit.
Table linen is available for a $1 per/person charge. House linen is white table cloths and navy or black napkins. Optional colors are not available.
GUEST COUNT GUARANTEES
A final guaranteed guest count is due five days before the event. The final guest count will be considered a guarantee and client agrees to pay the per person menu charge.
FOOD & BEVERAGE POLICY
Final menu selections must be submitted to the banquet manager 5 days prior to your function. No food left over from a buffet function may be removed from the premises. This is in compliance with the Food Safety Temperature Control Act. Guests are welcome to bring in their own cake to be served with ice cream at no additional charge.
CANCELLATION OF EVENT
The agreement may be cancelled by client by notice of writing either by being hand delivered with acknowledged written receipt. If cancellation occurs said clients will forfeit said deposit in the amount of $100. Peppercorn's reserves the right to postpone functions if inclement weather occurs. At such time Peppercorn's will work with said client to reschedule as soon as possible.
Function Contract
Please only fill out this form once you have booked your function with a coordinator from Peppercorn's. If you have yet to do this please call us at 508-752-7711